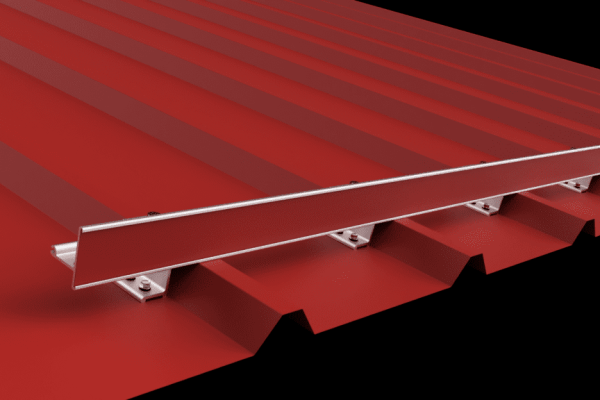 ColorGard® – a Metal Roof Snow Bar
Reduce Hazards Associated With Rooftop Avalanches. Designed for the Life of the Roof, ColorGard Has Unsurpassed Holding Strength at Affordable Costs.
Details
Powder-coated and air-dried paint finishes fade faster than the roof, producing an unsightly mismatch in just a few years. ColorGard's finish match lasts the life of the roof – guaranteed because it is the same material as the roof! Our metal roof snow guards can be easily installed any time of the year. Retrofit ColorGard to an existing roof or incorporate it in the new roof design.
ColorGard Benefits: 
Free lifetime material/defect warranty
Limited lifetime performance warranty available
Optional job-specific, low-cost P.E. wet stamp available
Affordable cost with documented holding strength
Compatible with all standing seam and exposed-fastened metal roof profiles
Perfect color and finish-matching for the life of the roof
Easy-to-use online project calculator for job-specific engineering and BOM
Proven performance since 1995 – 4,000+ miles of installations without a single documented failure
Readily available from 60+ locations in the U.S. and Canada
Endorsed by every major metal roof manufacturer in North America
Features
Maintenance-free, 100% aluminum and stainless steel components
Prefabricated components – provide simple, easy installation – even for DIY
Perfect color-finish-matching for the life of the roof, utilizing a strip of actual roof material