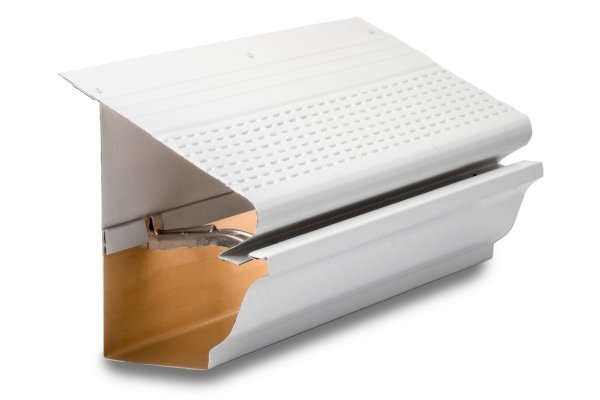 Forever Clean
Just think, you will never have to clean your gutters again using the Forever Clean gutter system. It installs under the first course of asphalt shingles on the edge of the roof so that 100% of the water goes into the gutter system. The top has a unique design with punched slots to slow the water down and filter through into the gutter.
Other companies use leaf covers that have solid covers which allows water to race over the top and miss the gutter completely.
The Forever Clean system is fabricated out of .032 gauge aluminum which is the heaviest gauge aluminum in the industry. By using .032 gauge aluminum, you won't have to worry about it collapsing, like other systems, when we get hit with a heavy ice or snow storm. We make the Forever Clean system color to match your gutter system.
Guarantee: We have a lifetime guarantee on our Forever Clean system. We guarantee that your gutters will never clog or we will clean them for free for the life of the system.
Material Choices
Aluminum
Galv-Alum
Copper
Lead Coated Copper
Rheinzink