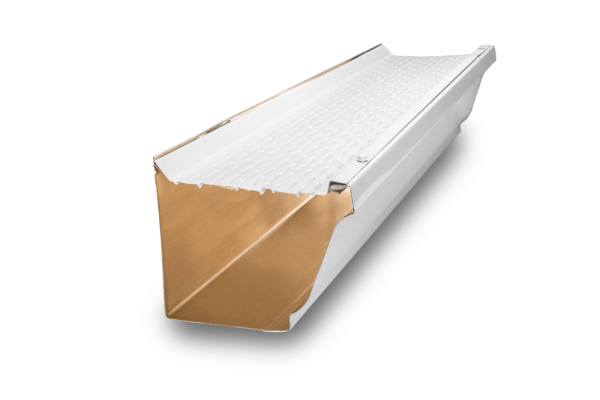 Leaf Pro
The Leaf Pro gutter system is designed to lay flat across the top of existing gutter systems. This makes it undetectable when looking at it from the ground. The innovative design of using punched slots for the Leaf Pro system allows the most amount of water to filter through it without clogging.
Leaf Pro keeps leaves, pine needles and debris from getting into the gutter which eventually clogs gutter systems.
We fabricate our system using .032 gauge aluminum, the heaviest gauge aluminum in the industry. By using .032 gauge aluminum, it insures that the Leaf Pro system can withstand even the heaviest snow loads for many years to come.
Material Choices
Aluminum
Galv-Alum
Copper
Lead Coated Copper
Rheinzink