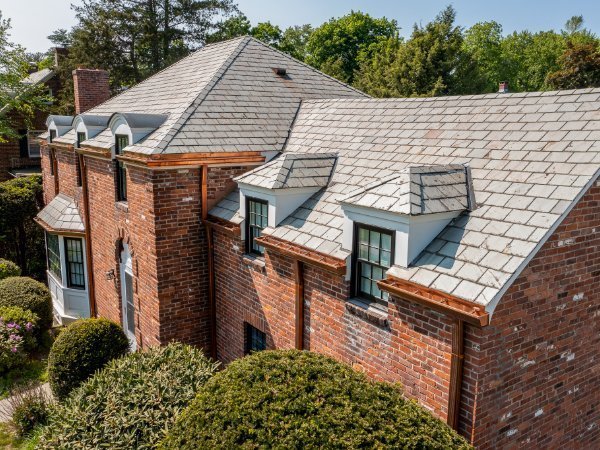 Experience Top-Notch Gutter Installation for All Your Residential, Industrial, and Commercial Needs
Discover the Leading Gutter Experts in New England. Mr. Gutter – your full-service solution for year-round, reliable gutter installation and services! With a fleet of trucks, we're equipped to serve our valued customers better than ever. Experience the peace of mind with our fully licensed, insured, and customer-centric approach. Enjoy a 20-year material warranty and 5-Year 100% labor warranty for a flawless gutter installation that lasts!
Elevate Your Home with Uncompromising Quality. Mr. Gutter is Your Trusted Source for Premium Gutter Materials
Experience Unmatched Craftsmanship: On-Site manufacture of seamless aluminum & copper gutters by skilled experts. Specially designed downspouts for Mr. Gutter, ensuring split pipe prevention. Choose from a wide range of colors to complement your home's exterior. Trust in Pliobond gutter sealer for lasting durability, resilient against sub-zero conditions and intense sunlight.
Commercial and Industrial Gutters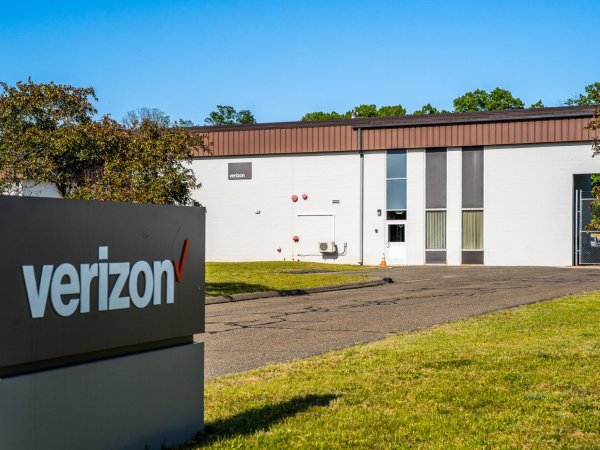 Upgrade Your Property with Expert Commercial and Industrial Gutter Installation Services from Mr. Gutter
Our commercial gutter specialists will guide you in choosing the right commercial gutter system for your needs. We offer a 6" seamless commercial gutter system with 3"x 4" downspouts for all of Western Mass and Connecticut. Our trained professionals will meet and diagnose what size gutter system your roof requires.
For industrial buildings, Mr. Gutter can form a seamless 7" box gutter on site for steel buildings and Morton buildings which usually require a larger gutter. The 7" box gutter also requires a 4"x 5" downspout which can handle massive amounts of water. The hangers are custom made for your specific roof-line in our shop. Several gutter colors are available to choose from.
Discover the Advantages of Installing Custom-fabricated Gutters for Your Commercial Property
Prevent water from spilling off of your roof and onto your customers, visitors, and employees.
Keep water from pooling on your roof, thus helping to prolong your roof's longevity.
Direct water away from your building effectively, so that it doesn't lead to foundation problems or cause any unnecessary erosion issues.
Gutters can be fabricated in various sizes, styles, and colors. In addition, they can be seamlessly produced from rugged material options, including Aluminum, Copper and Galv-Alum.
Gutter guards can be mounted to your commercial gutters as well, ensuring that they'll continue to perform in a clog-free, reliable manner.
Join Our Roster of Satisfied Commercial and Industrial Customers
Dive into our reviews page for a complete picture of customer satisfaction. Partial client list shown.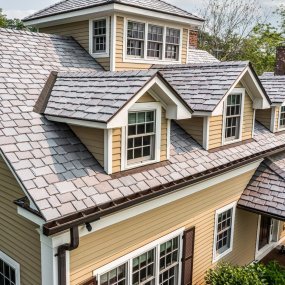 Browse Mr. Gutter's Product Line
Explore our comprehensive residential, industrial and commercial gutter systems and extensive product line.