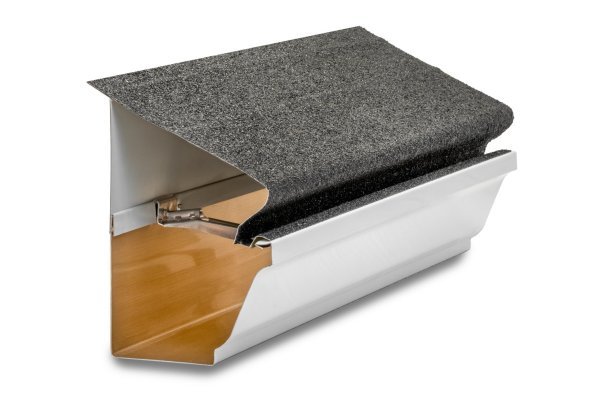 Textured Forever Clean
The Textured Foreverclean System is for the distinguished homeowner that wants the assurance of no maintenance but also wants to keep the curb appeal of their home. It's color matched to the shingles in order to blend in with the roof line and be aesthetically pleasing.
The Textured Foreverclean System is installed under the second course of shingles and attaches to the front lip of the gutter. The finish doesn't fade or chalk. Roofing granules slow down the flow of water through absorption and friction. Water flows much slower over a rough surface than a smooth surface. The Textured Foreverclean System can handle a high volume of water due to the rough surface of the gutter protection.
Guarantee: We have a lifetime guarantee on our Textured Forever Clean system. We guarantee that your gutters will never clog or we will clean them for free for the life of the system.
Material Choices
Aluminum
Galv-Alum
Copper
Lead Coated Copper
Rheinzink
Color Choices