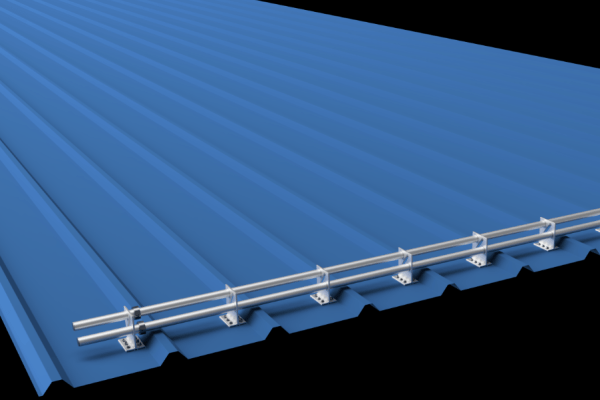 VersaGard™
Two-Pipe Snow Guard System for Trapezoidal, Face-Attached Metal Roofs.
Details
With factory-applied, butyl sealant already in the base, the VersaGard bracket offers a long-term service life free from UV degradation, drying and cracking.
Multiple Applications
VersaGard is named as such because it offers solutions for both snow retention and PV installation on exposed-fastened metal roofs.
Snow Retention: Choose VersaGard if you are searching for a two-pipe, snow guard system on trapezoidal, exposed- fastened metal roofing. Reduce the risks associated with rooftop avalanches and reduce the need for snow removal maintenance.
Note: When used with snow retention, VersaGard is the product of choice when rib height is 1.0″ or below.
VersaGard Snow Guard Benefits:
Mounted in the flat of the panel into the supporting structure of the roof (or deck) with tested holding capacity
Can be color-finished (anodized or powder-coated) to match the roof
Features
One-inch, two-pipe, snow guard system
100% aluminum and stainless; outlasts the roof itself
Up to six points of attachment